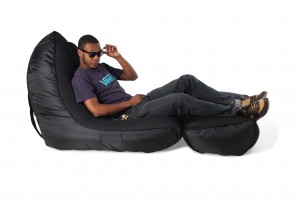 So a guy (cricketing playboy Chris Gayle) tried to pick up a girl (journalist Mel McLaughlin) with a cheesy and stumbling pick up line …. this stuff has been going on since Cleopatra Times and we're sure your dad or grandpa might have even tried once or twice during their juvenile lives.
so what's the big deal? It was done via TV …
Haven't we got bigger news issue to face like global warming, Daish (otherwise know incorrectly as Isis) and renewable energy?
So let's get back to Gayle for a sec…
Yeah we agree it wasn't the smoothest of moves – and the reporter handled it pretty well – but the way it was reported you'd swear that Chris Gayle had gone on a Charles-Manson-like murdering spree. Have we gone all PC Principal here in Australia? .. aka insane? On face value you'd have the say the answer is an emphatic yes.
Aussie people….loosen the hell up. Smile …. enjoy life … sit on a god-damned bean bag and go get a thai massage.
Calling for Gayle to be banned from Australia and banned from International cricket is absolutely feichang ben dan (chinese for F*ing stupid). He may not be everyone's cup of tea you can choose to like him or not. At least he has some flavour and has a crack at life – and a few fast bowlers.
The stale pieces of bread-librarian lemon-biters could maybe take a leaf out of his thinly veiled book and play a few shots in life themselves – rather than take pot shots at others.
Moral of all this? Stress less in 2016. Get a PiMP bean bag now … and you can be a #universeboss