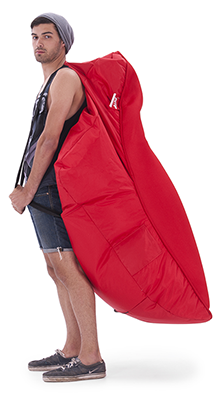 We all started off as a bunch of design students living together who love to create 'beautiful things' – so we decided to do something together (PiMP)  as a fun side project for our own pad. We would like to think we're the next generation of graduates and designers who don't like old school convention and 'work' with things we love doing. We know what we like and what we don't like and we just go for it! We don't like working in an office, we don't like waking up early in the morning, we don't wear suits and we don't like sitting on stiff chairs. We love cool music, we love fashion, we love travel, we love sports and we love the instant connection of integrated technology … most of all we love our playtime which we hit hard.
So PiMP was borne.
Somewhere deep in the urban/boheme/coastal sprawl of St.Kilda, Melbourne, Australia.
Somewhere deep in the basement of our party pad.
Friends came, friends loved ….. Friends urged us to make them some…. And so did their mates …and so on …..
Now, thanks to the funky (but slightly more corporate) crew at the Ambient Lounge Group  – our stuff can be sold around the world. It's a bloody head spin!
So we want you to live like us. Turn your home into a VIP lounge every night of the week. Forget buying shitty boring furniture from Ikea … Crank up your crib with a bean bag experience that takes couch surfing to a new level of über comfort and coolness. We guarantee that after a hard night's partying you won't want to move 'cause you'll be in the groove!